After identifying a gap in the market for a sustainable option, Nutricare founder James Dutton has launched a crowdfunding campaign to develop STRAP – the world's first 100% compostable sports tape produced from bamboo fibre.
STRAP athletic tape is zero waste, vegan and sustainable, with every element, including packaging, being naturally made and 100% home compostable. The sports tape is strong as well as irritant-free and breathable, making it gentle on the skin.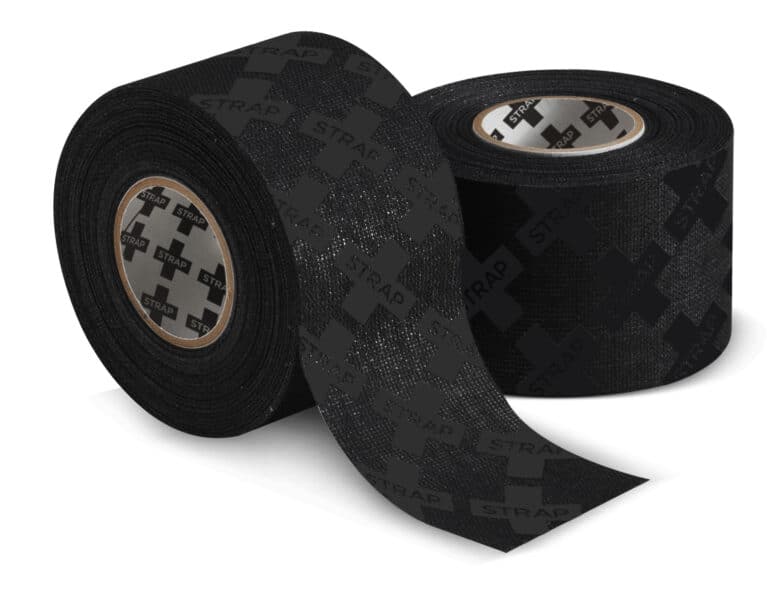 The product, which will be available from February 20201, has been created as an alternative to traditional sports tapes which contain environmentally harmful ingredients which end up in landfill and waterways.
"Not only have many people never even considered where their sports tape ends up after use, they are also unaware that traditional tape contains toxic plastic microfibres and animal by-products, and as a result, often ends up in landfill after it has been disposed of," comments Dutton, who also created sustainable plaster brand PATCH.
"At Nutricare, we are active people who care deeply about the health of the planet. After discovering there were no sustainable athletic tapes on the market, we decided to take matters into our own hands and created STRAP. Made with sustainable bamboo fibre, it is the only high-performance sports and body tape in the world that is irritant-free, zero waste, vegan and 100% compostable.
"We hope that in providing a sustainable alternative, we can empower consumers to make healthier choices for themselves and the world, while eradicating harmful and needless waste."
The post Nutricare crowdfunds to launch STRAP compostable sports tape appeared first on www.naturalproductsonline.co.uk.