After a successful trial Holland & Barrett (H&B) has announced a plan to roll out its new Too Good to Waste initiative nationwide in a bid to prevent over 370,000 food items from being sent to landfill each year – 'the equivalent weight of two London taxis in nuts alone' and almost 3,000 jars of honey.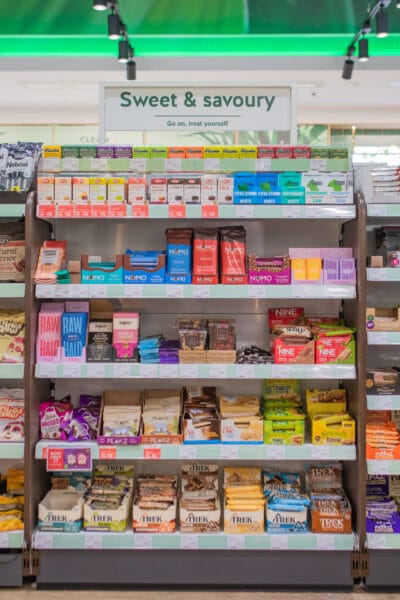 To reduce it contribution to landfill, the retailer will be creating dedicated bays in 800 UK stores where customers can browse products with expired 'best before end' dates at heavily discounted prices. Categories covered by the Too Good to Waste scheme include baking products, herbs and spices, nuts, sports drinks, cereals and beauty products. Shoppers could see prices as low as 5p for flour and dark chocolate.
H&B estimates the initiative could save around 80,000 snack bars and flapjacks from going to waste; overall, it aims to reduce food wastage by 100%.
Quoting Defra figures, Ryan Lander – head of retail operations at H&B – comments: "It is estimated that the UK generates 41.1 million tonnes of commercial and industrial waste each year with landfill being the second most used waste treatment in the UK.
"The trial earlier this year has shown us that our customers are happy to buy long shelf-life food like lentils, nuts and honey which are a little beyond their best before date. It's really a win-win as it helps customers save money and goes a little way to helping save our planet at the same time."
The post 'Too Good to Waste' initiative rolled out by H&B appeared first on www.naturalproductsonline.co.uk.