High dose natural vitamin brand Tonic Health is extending its range with new Daily Immunity – an effervescent multivitamin which, like the other products in its offer, combines the power of plants and vitamins.
Daily Immunity covers a broad spectrum of 11 essential vitamins and minerals – A, E, D3, zinc and selenium included. The ingredient list features uses reishi mushrooms, which research suggests are helpful in containing viral infections; and aged garlic, believed to aid absorption in the gut and support cardiovascular health. It is also associated with reducing the severity of colds and flu.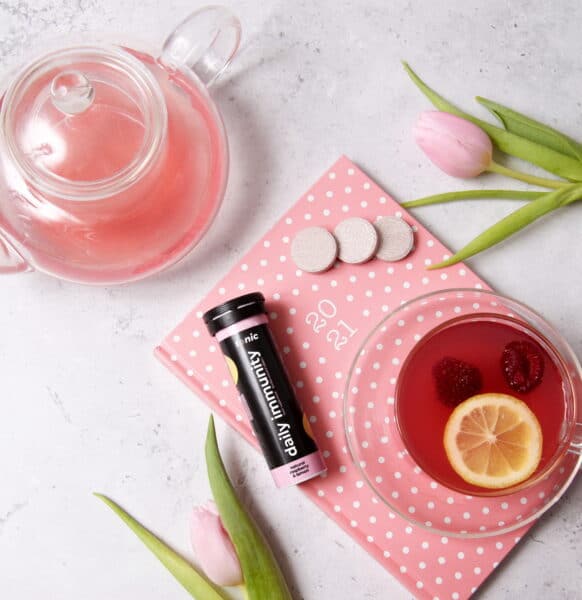 While Tonic's two existing high-dose vitamin drinks are positioned as a natural cold and flu alternative 'to maximize recovery and rest in times of need', founder Sunna van Kampen tells NPN that the demand was there for a daily drink to 'defend against the day-to-day stressors of modern life'.
"What a lot of customers have been asking us for is actually something preventative and daily, because you've got that whole consumer lifecycle of 'I'm healthy and I want to look after my immune system and prevent myself from getting something' to 'I think I'm getting something – what do I do?' – we wanted to be the immune health brand that can span all need states. So the Daily is the last product in our mix that then gives us that full circle."
The new product's format delivery differs from Tonic's previous launches. "Believe it or not we had people who were buying Tonic in sachets and taking that but then still buying their effervescent tube because they were just in the habit. Van Kampen says customers were taking these in the morning and taking Tonic in the afternoon, so the brand recognized there was an opportunity for Tonic to move into the effervescent space with its clean label daily immunity multivitamin.
The Daily is the last product in our mix that then gives us that full circle
"I was frustrated seeing people being misled into buying low dose, sugar filled multivitamins that frankly give people a false sense of security that they are looking after their immune health. In fact, they will only be preventing a deficiency rather than getting their body to ideal levels for optimal health. That's why we wanted to create a daily product that delivers for our customers; potent, high absorption, clean label and with a flavour that they'll genuinely look forward to drinking," comments van Kampen.
Dr Gemma Newman, Tonic's lead scientific advisor, adds: "Whilst I always recommend a good balanced plant-based diet first, certain vitamins like vitamin D in winter need regular top ups and are virtually impossible to get through food alone.  Multivitamins can be a great way to ensure vitamins sufficiency and keep the immune system functioning optimally."
Tonic Daily comes in natural Raspberry and Lemon flavour, in tubes of ten effervescent tablets.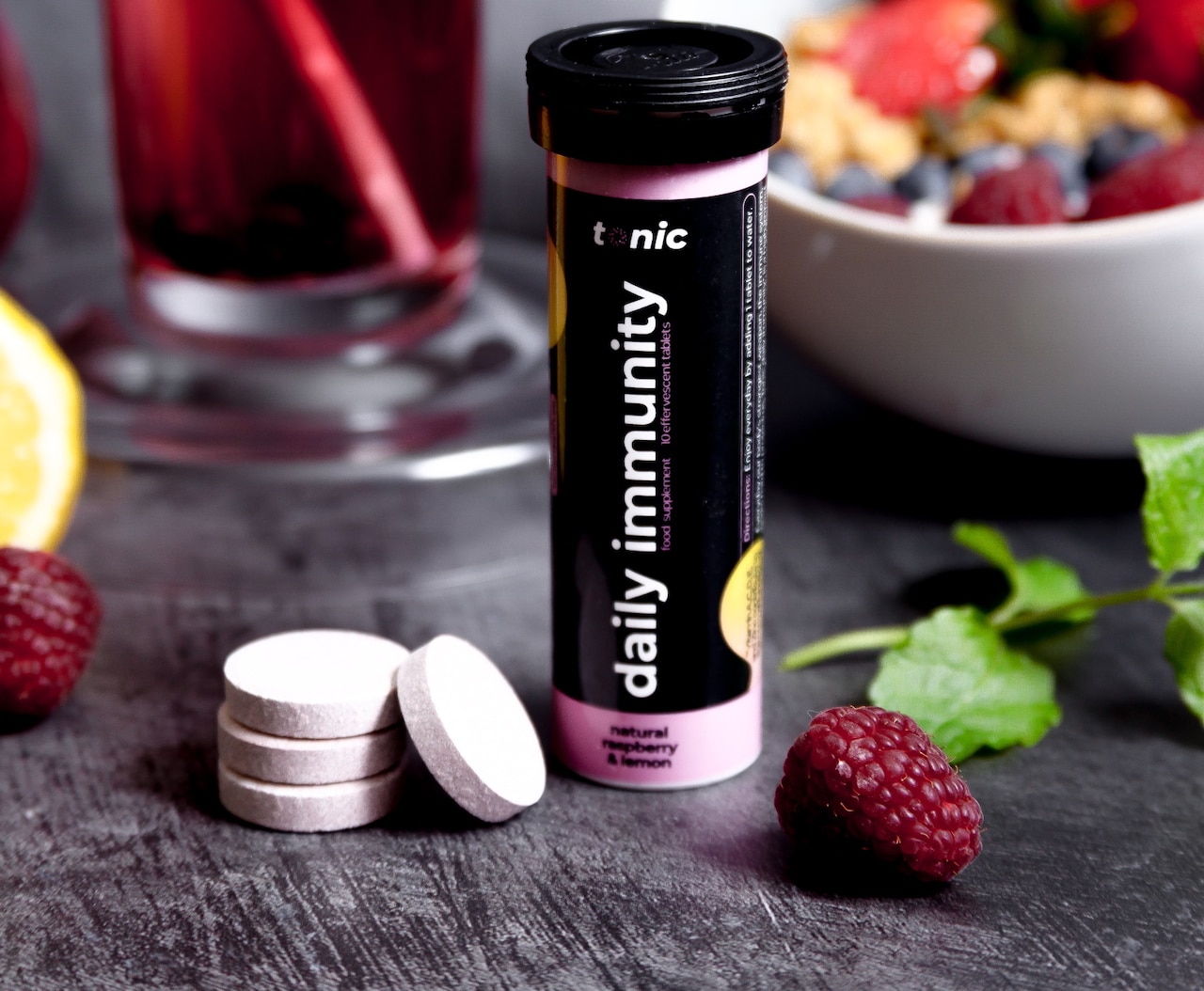 The post Tonic Health expands into daily immunity appeared first on www.naturalproductsonline.co.uk.